With the NFL draft now in the past, and free agent signings relatively wrapped up we are fast approaching the start of a new football season in a couple months. A lot of different moves have been made, and this is SONTLive writer Simon Villanoz evaluation of every team's offseason as of now. A division will be evaluated every week and a team released one by one. Today we cover :
The Philadelphia Eagles
Significant Additions:
Daryl Worley
Richard Rodgers
Paul Worrilow
Mike Wallace
Corey Nelson
Haloti Ngata
Michael Bennett
Significant Losses:
Brent Celek
Vinny Curry
Torrey Smith
Patrick Robinson
Trey Burton
LeGarrette Blount
Mychal Kendricks
Draft:
Dallas Goedert (49)
Avonte Maddox (125)
Josh Sweat (130)
Matt Pryor (206)
Jordan Mailatta (233)
Significant Undrafted Free Agents:
Josh Adams
The Eagles truly had a fairy tale type of season. I say that, because the odds of them doing what they did are extremely low. They had a good regular season led by their second-year guy, Carson Wentz, but all hope looked lost when he went down in the last games of the regular season with an ACL injury. Then Nick Foles stepped in and led them to a Super Bowl, which got people reminiscing about how good he was with Chip Kelly a few years back.
This offseason for the Eagles wasn't the most productive. Going into the 2018 season, they'll have the majority of their team returning, which obviously includes Carson Wentz. They'd lose key offensive players like LeGarrette Blount and Torrey Smith, but they're pretty deep at those positions already so it wasn't that big a deal. It's sort of the same story on defense when they let go of Vinny Curry, Mychal Kendricks, and Patrick Robinson. They would improve their depth on their defensive line by trading for Michael Bennet and sign Haloti Ngata. This front 7 for the Eagles will somehow return stronger than ever this next season. Philly would lose Trey Burton and let go of Brent Celek, leaving a bit of a hole at tight end.
Their draft wasn't very eventful, or honestly great in that matter. Philly's best pick was the tight end Dallas Goedert in the 2nd round which solved the tight end depth issue for the Eagles. Their next pick would be in the 4th round where they selected the cornerback Avonte Maddox who should be a serviceable replacement for Patrick Robinson. At the very least he's a good depth guy to have. The rest of their draft picks were either offensive or defensive linemen, and they were most likely picked solely for depth.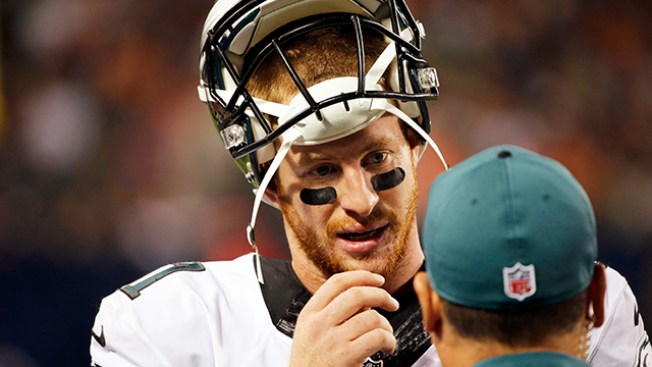 They would snag a very interesting undrafted free agent in former Notre Dame running back Josh Adams. He's a good prospect to sign, and he should add some more depth to the Eagles running back group. He should be able to challenge for a spot on the team, which I think is interesting because the Eagles have one of the deepest running back groups in the NFL.
It was a decent offseason for the Philadelphia Eagles. They're built to win right now and should be good to go for a number more years. This offseason was mostly for building depth all around. Next season it'll be interesting to see how far they can go once more, and whether this is truly a dynasty in the making.
Philadelphia Eagles Final Grade: B