The NBA Finals start tonight and the Cleveland Cavaliers take on the Golden State Warriors for the 4th straight year. And for the 8th straight year we have LeBron James being the showcase player in the NBA Finals. The first four years was with the Miami Heat, and the last four years with the Cleveland Cavaliers. Here are 10 things that are different in the world last time LeBron missed the NBA Finals:
1. Instagram didn't exist
Instagram launched almost five months after LeBron James and the Cavaliers were eliminated by the Celtics in the Eastern Conference finals. Instagram officially launched on IOS on October 6th, 2010.
2. The final episode of "Lost" aired
 
You remember this show? A plane crashed, people survived, lived on an island, etc. etc. etc. It became a phenom right off the bat, slugged through some boring seasons, and then aired its series final on May 23, 2010 (10 days after LeBron and the Cavs were eliminated).
3. "Toy Story 3" was the top-grossing movie
Oh you know, the movie that kids loved made adults cry. It killed the box office making over 1 billion dollars.
4. The Saints beat Peyton and the Colts in the Super Bowl
 
One of the bigger upsets in Super Bowl history. Just to put it in perspective, since this game, Peyton Manning missed a whole year, moved to Denver, went to two Superbowls, won one, and retired.
5. Vuvuzelas and Spain dominated the World Cup
Remember the most annoying sound ever at 2010 World Cup in South Africa? Hear you go…. My ears are bleeeeeeeding.
6. Ray Allen, Paul Pierce, and Kevin Garnett liked each other
And now they don't!
7.  Kobe Bryant won the NBA Championship
Kobe and his super team of Derek Fisher, Jordan Farmar, Sasha Vujacic, Luke Walton, and Lamar Odom, defeated the Boston Celtics in 7 games.
8. Katy Perry and Snoop Dogg had the song of the summer
Who can forget California Girls? 2010 was lit!!!
9. iPads became a thing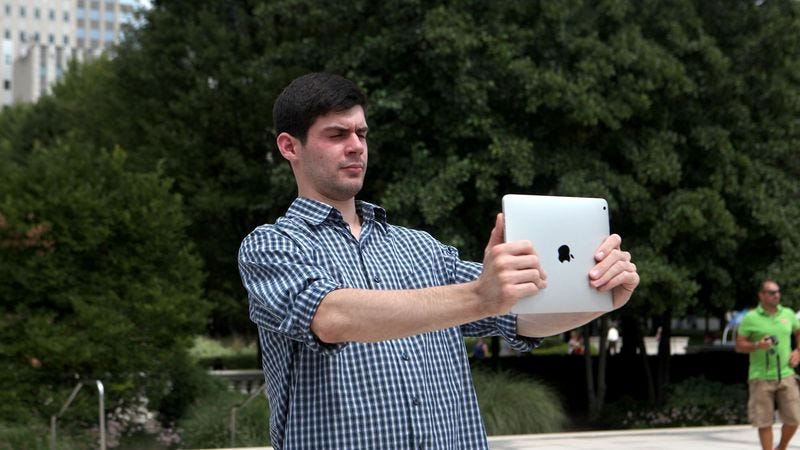 And apparently iPad selfies became a thing too.
10. Drake and Bruno Mars had yet to release an album
Goes to show, 2010 really was a long time ago!